Custom Built Mono Pitch marquee at Wick farm Bath
In January 2019, we were approached by a couple hoping to get married in the beautiful countryside venue, Wick Farm in Bath. After numerous emails, we organised a site visit between ourselves, the couple and the venue manager, Sophie.
During this meeting, we discussed the various logistics of the couple's big day and gathered together information that enabled us to give a comprehensive quote. After this meeting, Sophie approached us to say how impressed she had been with our can-do attitude and depth of knowledge. She asked if we could help with an issue that had been plaguing them for a number of weeks.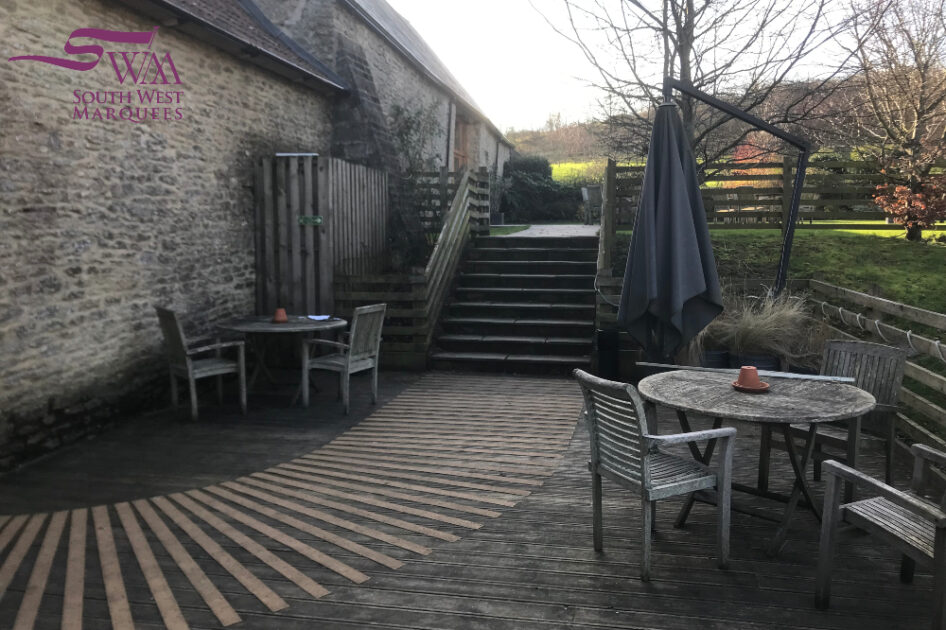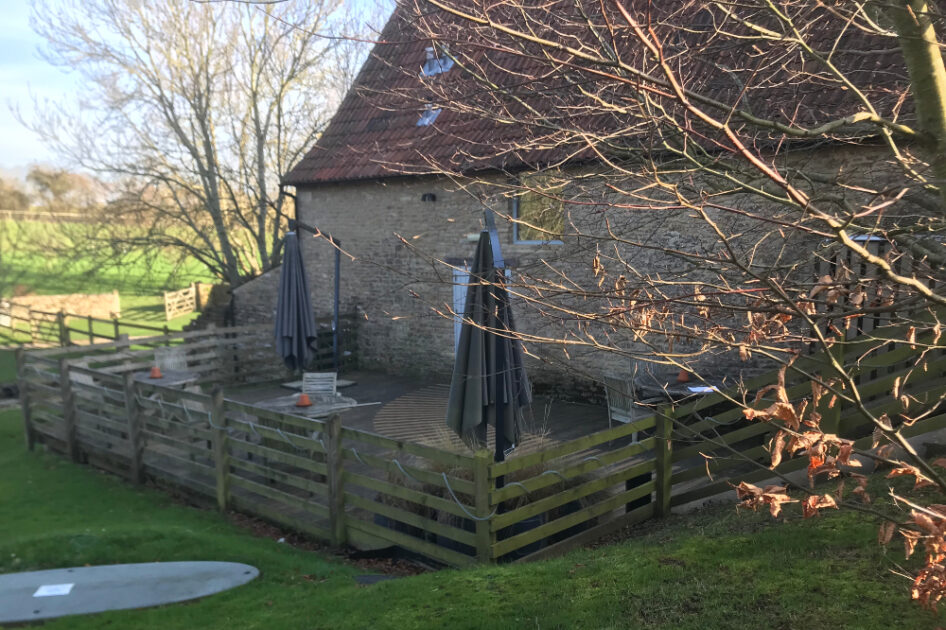 Wick Farm has a beautiful decking space at the back of their venue that is regularly used during the Summer months. It offers picturesque views of the surroundings and added space for larger parties. However, during our cold English Winters and sometimes unpredictable English Summers, the decking space had regularly become unusable. Sophie was looking to cover the space with a semi-permanent structure that would allow guests to move freely between the building and the decking.
We were delighted to take on the project, even when we discovered that Wick Farm was a listed building. Any structure we erected had to be free from the actual building. Sophie also specified that she didn't want a marquee as the gable-style roof would mean that, even with a gutter, heavy rainwater could still pool and overflow on to guests. Equally, a permanent lean-to was also out of the question due to planning permission concerns. Wick Farm had originally been told that this project couldn't be done which was one of the things that spurred us on to come up with a practical and effective solution.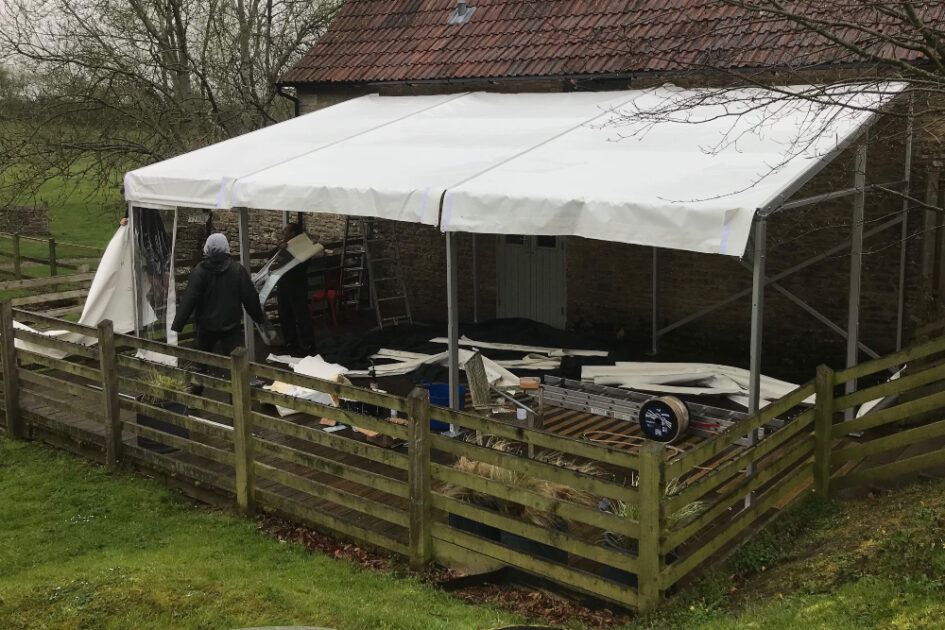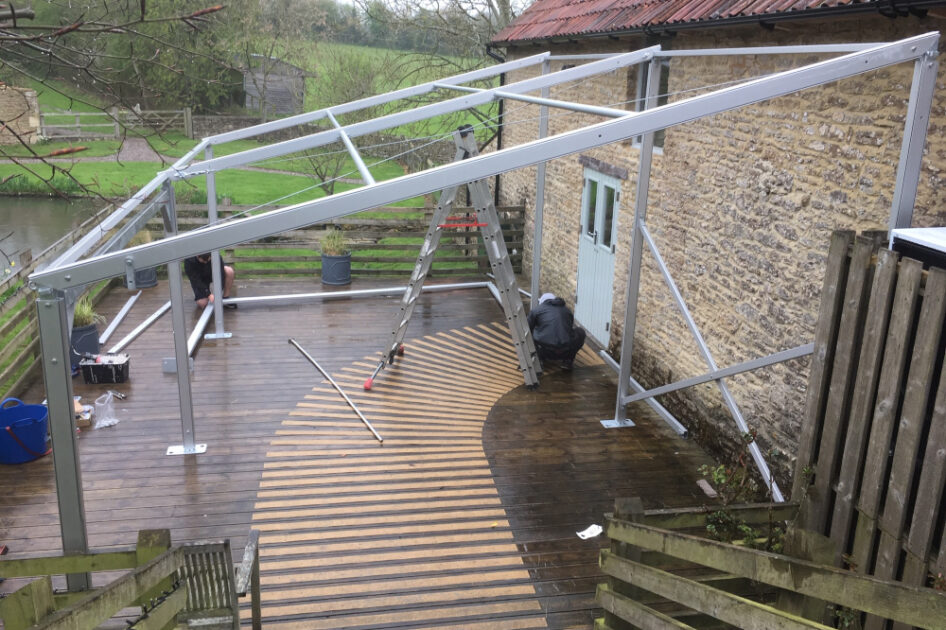 We contacted a local fabrication's company and utilised the expertise of Tim Marshall. Tim is the owner of Marshall Marquees and has a host of knowledge on the design and erection of custom-made marquees. Over the course of a few weeks, we worked closely together to design a mono-pitch, free-standing marquee that prevented rain from running down the structure and venue. The design also ensured a pitched roof was used which allows water to run off the roof within the limited space available.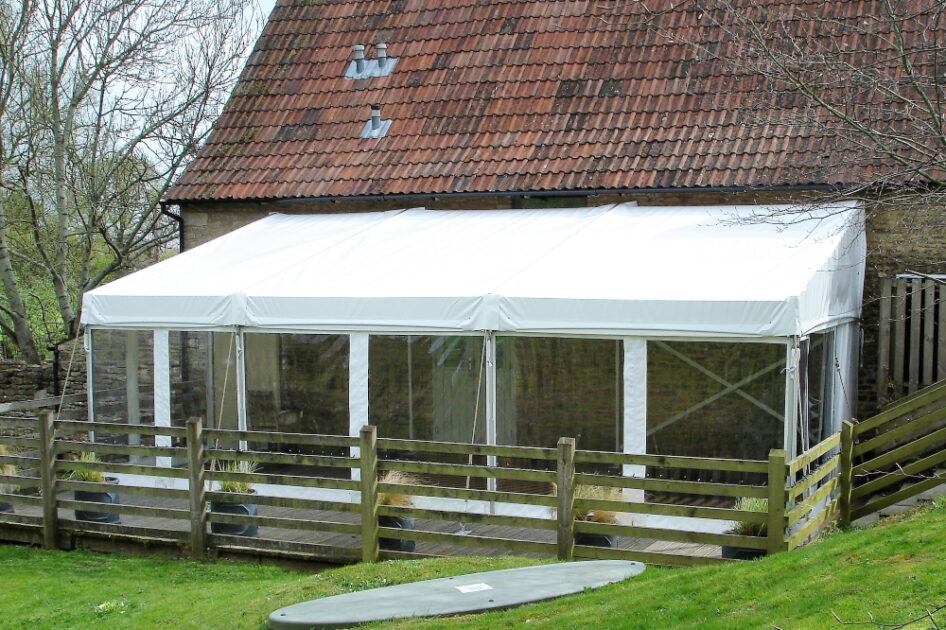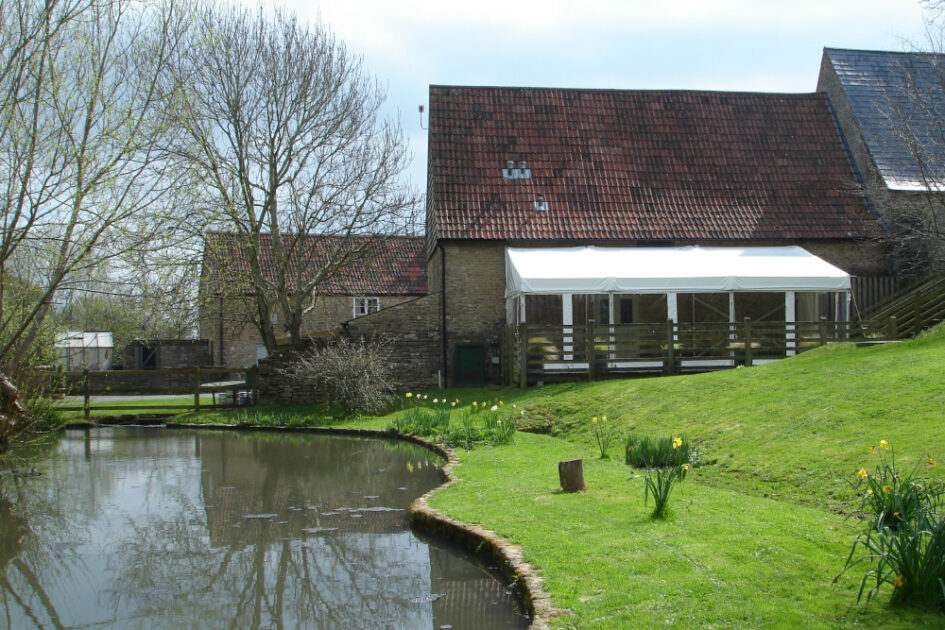 Our experienced team and Tim worked together to erect the marquee over a 2 hour period. This left Wick Farm with a custom-design and freestanding solution with both a roof and walls. The marquee can be removed and cleaned easily with the strength to withstand the elements. From concept to completion, this project took us just 3 months.