Welcome to the Marquee hire Guides Section of our website, a place where you can find inspiration, ideas and information on all things marquee related. Planning an event such as a wedding, special occasion or corporate function can be a challenge and in this little corner of our website, we hope to make your life easier, providing you with in-depth guides that will help you choose the right marquee, wedding planning, styling and so much more.
The team at South West Marquees have been in the industry for many years and we know the importance of working with a team of knowledgeable, dedicated and skilled team members who can help you seamlessly plan and coordinate your event. With our guides we will show you many different aspects of event planning and marquee hire so you have the tools, resources and knowledge you need to manage a successful event, whatever the occasion.
If you would like us to cover a specific marquee or event-related topic, please do let us know, we would love to know what you think. We create guides that are practical, actionable and above all valuable to our readers so you can take away some top tips, tricks and strategies. We are always happy to hear your ideas so if there's something you'd like us to cover let us know and we will write about it in a future guide.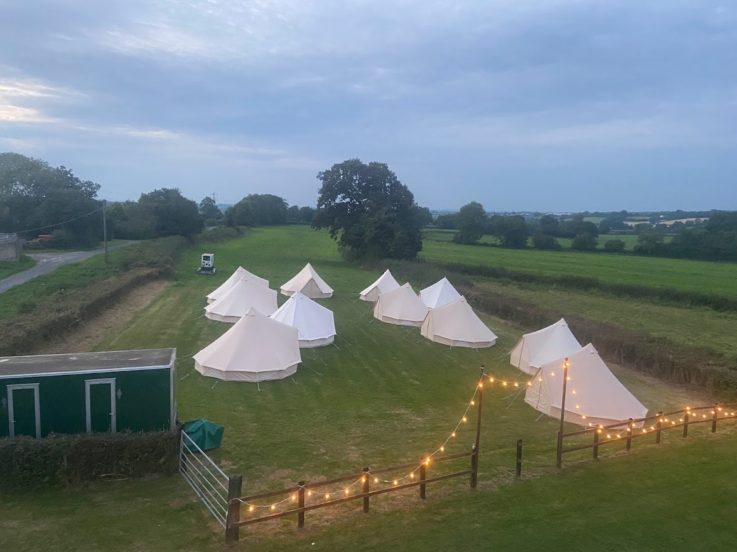 Festival weddings have boomed in popularity during the last decade and it's easy to understand why. Ideal for festival-loving couples who are leaning towards a more rustic style of wedding, you can take all the best elements of a festival; the outdoors, the music, good fun and good vibes, and include them in your wedding […]
Read More