We offer a range of marquee weights for securing Various marquees on hard standing or surfaces not suitable for staking. We can  deliver various sizes of concrete weights depending on your requirements. If the site isn't suitable for concrete then we have a vast stock of 200l or 1000l water ballasts available for hire.
Although these Marquee ballasts are most commonly used to secure our Frame marquees on hard surfaces or for longer term hires, we have installed them for Stretch tents and Giant Tipis.
Delivered on a 26tonne flat bed with our site all terrain forklift we can deliver to almost any site.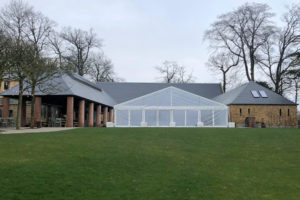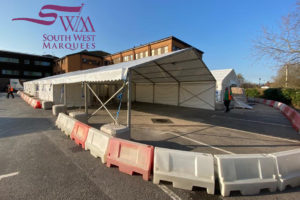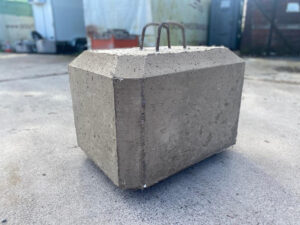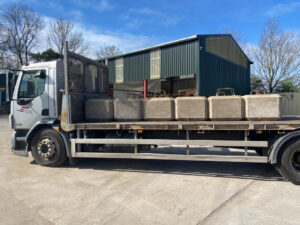 If the site is not accessible using our forklift or suitable for concrete weights then we have a number of water weights available, these require access to a tap/water supply capable of filling large quantities of water. 200l-1000l
Contact us to discuss your requirements