South West's Marquee's can-do attitude and high-quality service have earnt us a reputation as the go-to company for challenging and difficult jobs. We have the capability to battle awkward terrains and even the tightest build schedule. This is a brilliant example of our ability to get the job done and help clients out of a tight squeeze.
We received a call at 3 pm on Wednesday 29th from Georgian Country Estate, The Newt in Somerset. The client advised us that they had flown in a team from Holland to make urgent repairs to a bespoke spa pool at their wellness centre. This required a dry and warm environment for the best results. The Newt has already hired a marquee from another local company, however, it turned up a third of the size they have been promised. Alongside this, it wasn't an actual marquee but rather a plastic gazebo which the client was expected to set-up themselves. None of this was on par with the service they had paid for.
Having informed us of their predicament, they asked whether we could:
Provide a sturdy structure that could cover the entire working area
Erect the structure that evening so the work could commence in the morning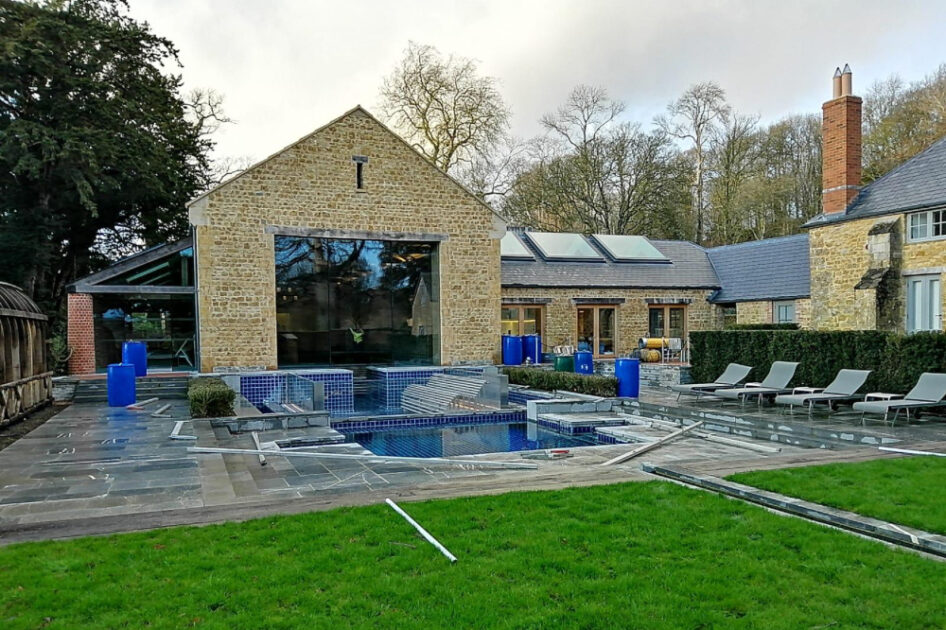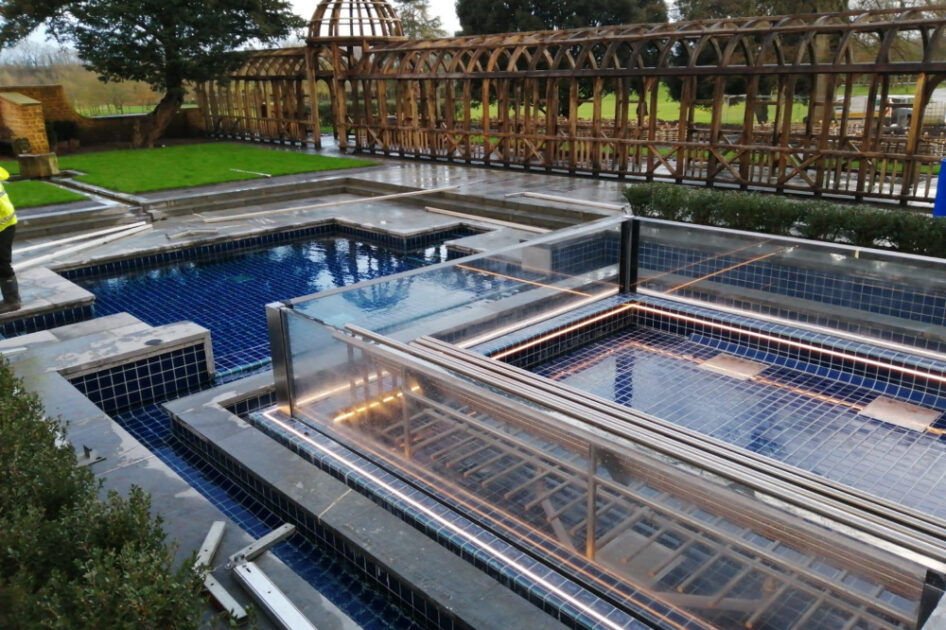 We sent a member of our team over to the site to undertake an assessment. He quickly ascertained that it was possible and came up with a suitable plan to have the space covered by the following morning. Our team loaded a vehicle with equipment and left the yard at 4.30 pm. By the time we arrived on site, there was limited daylight. Our team got to work straight away, building the framework. The glass enclosure that stood next to the worksite was extremely fragile and not currently fixed in place. It also sat very close to a swimming area, giving the team limited space to work with.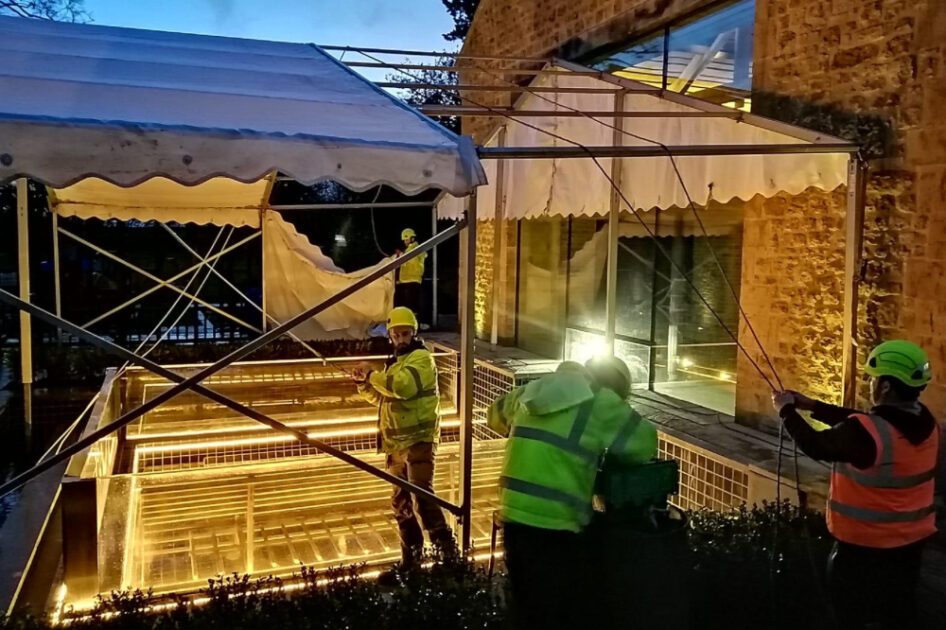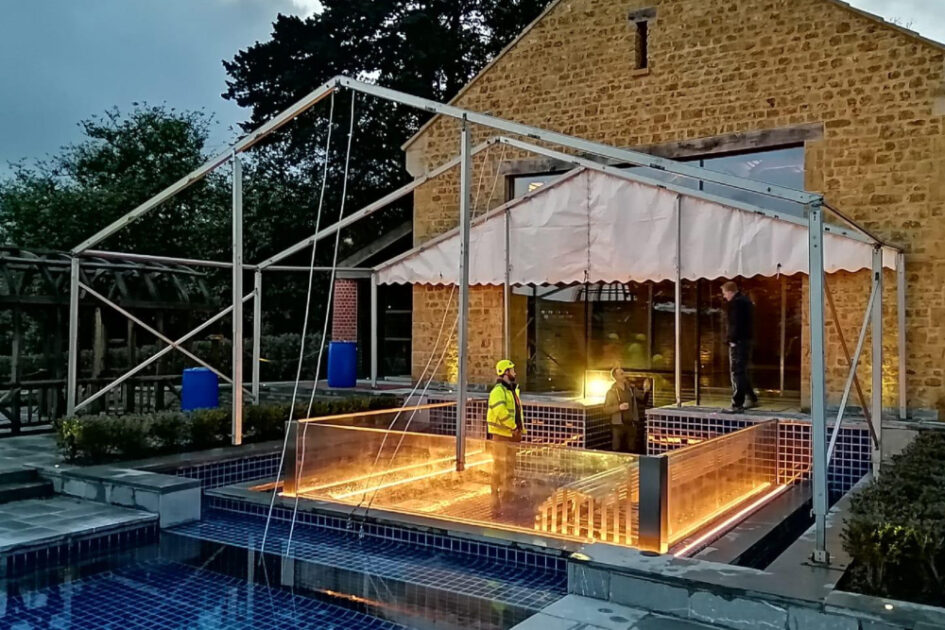 The main challenges faced was to ensure the marquee was level and square. This was made difficult by multiple levels in the pool. We also needed to ensure no damage was done to the new stone slabs or the surface of the pool. Our experienced team achieved all of this while erecting and covering the structure without issue.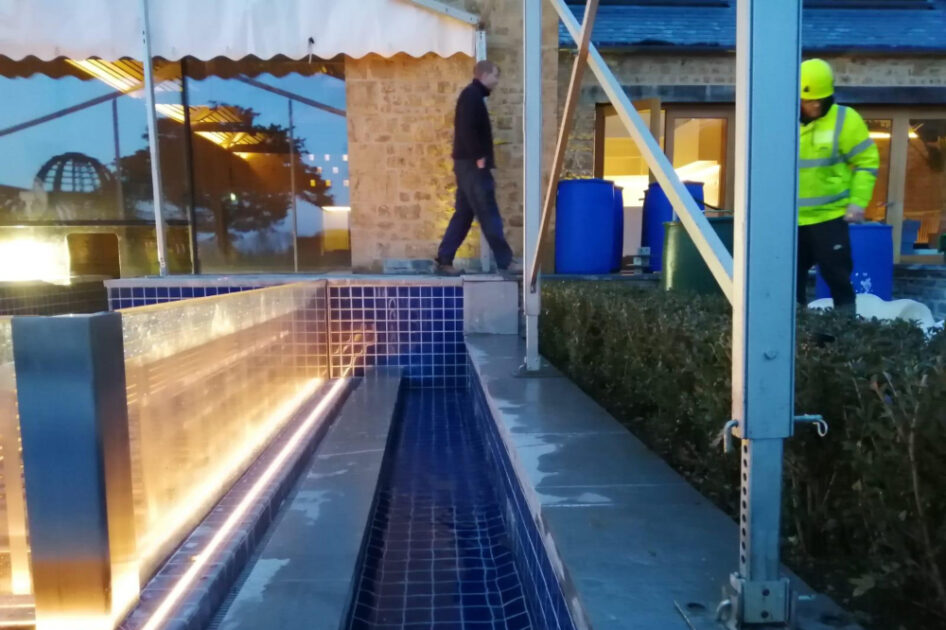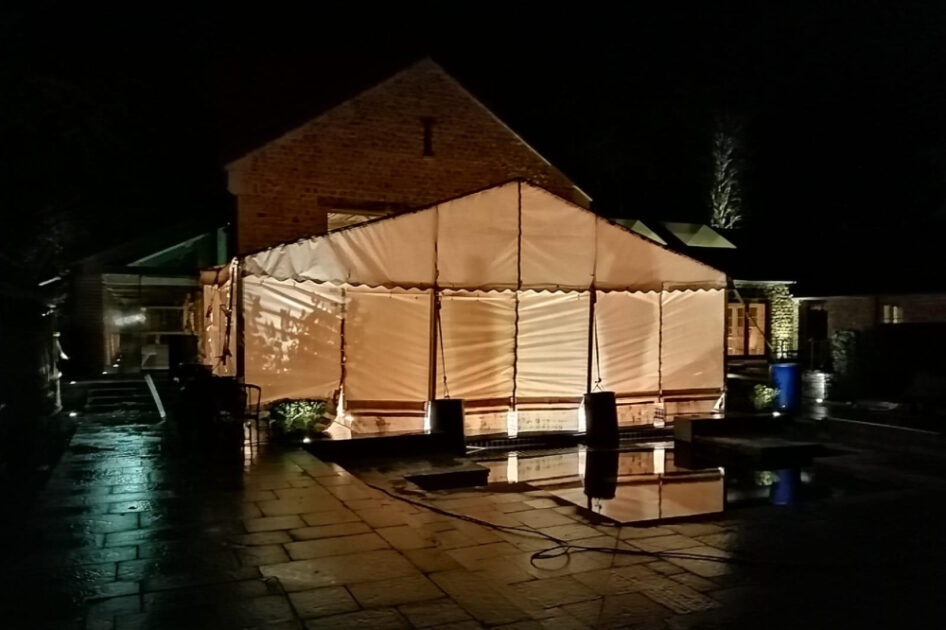 Even though the finished marquee was purely functional, it also looked quite smart. The team managed to complete the build under the cover of darkness, meaning the specialist team could carry on their work on the pool in the morning.